The OET writing sub-test is often challenging for students because it requires a discerning, yet flexible approach, as well as a clinical, rather than academic style.  Following a template is not appropriate, as every set of case notes is different, and using a template will even negatively affect your score.  
To help you know how to avoid an OET writing sin, we have compiled a list of common student errors in style and organisation: the seven deadly sins of OET writing…
Starting every letter with the patient's medical history
As we mentioned, the writing sub-test requires a flexible approach.  Starting every letter with the patient's medical history may not be appropriate, as you need to take into account its relevancy and the priority/urgency of other case notes. The information that is most important or relevant to the task needs to go at the beginning every time.
 Paragraphs that mix information
Your letter needs to be easy to read and to communicate information efficiently and effectively.  To do this, make sure each paragraph deals with only one topic (e.g. admission details; social history).  
 Not referring to the patient correctly or in an impolite way
For adult patients, refer to them by the title (Mr, Miss, Ms, or Mrs) given in the case notes (if one is given) and their surname.  Do not refer to an adult patient by their first name or as 'the patient', as this is considered impolite and a OET writing mistake. For children, using their first name is fine.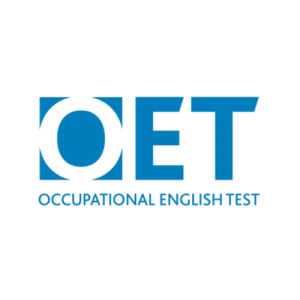 Using subjective language 
Make sure your language is objective, clinical, and factual.  Avoid subjective language (e.g. 'unfortunately', 'heavy drinker'), as these words are inappropriate for this style.
 Using academic discourse markers
Words like 'furthermore' or 'moreover' are fine for academic writing, but not for formal letters.  Words like 'however' or 'in addition' are more appropriate for this OET writing task.
 Not making the purpose of the letter clear
Make sure that your reason for writing is clear very early on in the letter.  Does the patient need follow-up care? Further tests or evaluation? An OET writing sin is to give too many details, as you can do that later, but make sure the recipient knows why you are writing as soon as they start reading the letter.
 Leaving out information in the final request
Your letter will usually request some kind of action from the recipient.  Make sure you have included all the information from the case notes that the recipient needs to be able to continue caring for the patient.
You can get an overview of the writing sub-test here and get more information about the criteria you are assessed on here.  If you have specific questions about how to improve your writing, book a 1:1 tutorial with one of E2's expert OET tutors or attend one of our writing live classes.