Do you wake up at night panicking about your IELTS Speaking Test? You are not alone! Many candidates find the Speaking section of IELTS extremely stressful.
The first thing to understand is that this is completely normal.
Imagine you met a stranger for the first time and they spent 5 minutes asking you personal questions about your childhood, your pets, your favourite item of clothing. Then they asked you to make a 2-minute speech on your favourite TV show, followed by a series of deep, challenging questions on abstract concepts. It would be pretty weird, right? But this is exactly what happens in the IELTS Speaking Test. And to make it even more stressful, that stranger is rating everything you say against criteria.
Sounds terrifying!
The good news is that IELTS Speaking examiners are well aware of the stress you'll be feeling. In fact, they are trained to be empathetic and warm, in order to allow you to perform at your best. Your examiner wants you to do well and part of their job is to provide a comfortable atmosphere for you to shine.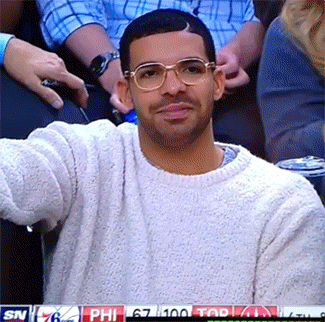 With that in mind, let's talk about exactly what happens on test day and go through some tips to ace the IELTS Speaking.
Before the IELTS Speaking Test – Waiting
In most test centres, you wait for your examiner to collect you from a waiting room. This is a chance for you to take some deep breaths and put on your positive pants. In other words, think good thoughts!
TIP 1: Adopt a positive mindset
Your attitude should be similar to that of a candidate in a job interview; you're here to make a good impression. Encourage yourself and trust your preparation. Positive affirmations can help.
Repeat after me:
I love speaking English. I can answer any question. I'm happy to be here!
TIP 2: Get off to a good start
When you meet your examiner, smile and be friendly and confident. As you walk to the exam room, he/she might ask you a question like, 'How was your morning?'. Answer politely, you can even throw in your own question, such as, 'Busy day for you?' 🙂
Keep in mind, the test hasn't officially started yet, but psychologically, you should be in the zone.
Before the test – ID Check and Introduction
When you reach your exam room, the examiner will turn on the recorder, start the timer
and read a short introduction. He or she will then ask you these questions:
Can you tell me your full name, please?
What shall I call you? (optional question)
Can you tell me where you're from?
Can I see your ID, please?
The test has not started yet so you should only give short factual answers here.
The IELTS Speaking Test – Part 1
PART 1
⏰ 4 – 5 minutes
2 – 3 topics
Approximately 11 questions
Finally, the test begins!
From here until the end of part 2, the examiner will be following a script. They will not respond naturally or follow-up on something interesting you say. But don't worry about what the examiner is doing! Your job is just to present your best English.
Part 1 questions are personal and simple. The test always starts with 3-4 questions about:
a) where you live
or
b) what you do (work or study)
Next, there will be 4 more questions on a completely different topic. The questions can be about sport, travel, cooking, TV, mobile phones… anything! And then 4 final questions on another topic.
TIP 3: Extend your answers.
Even if the question is very simple like, 'Do you like cooking?', your answer shouldn't be.
Extend by:
a. Giving reasons and examples: I don't mind cooking but it's not my favourite thing in the world. Actually, I'm not very good at it so that's probably why. I can't cook much besides noodles and pasta to tell you the truth.
b. Comparing past and present: I used to absolutely hate it but I did a short course in cookery after high school and that really awakened a passion in me. These days, I can happily spend all weekend looking at recipes and cooking meals for the week.
c. Comparing yourself with other people: Most people find cooking a bit of a chore but personally, I love it. I find it really rewarding, especially when I prepare something special for a friend's birthday or something like that.
The IELTS Speaking Test – Part 2
PART 2 (Topic Talk)
⏰ 3-4 minutes
1 minute preparation
2 minutes to talk on a given topic
In Part 2, the examiner will read some instructions, give you a pen, some paper and a task card/booklet. You will then have 1 minute to read the topic and make notes if you wish.
When the examiner asks you to begin, you should speak for 2 minutes (until you're asked to stop).
If you've never tried this before, give it a go now. Even in your native language, it can be quite strange to talk for 2 minutes without interaction from your listener. In this section, practice really is the key.
TIP 3: Follow Jay's PPF method
TIP 4: Record yourself.
When you practice, record yourself on your phone and listen back. Are you speaking machine-gun fast? Or do you sound like a robot? Were your verbs in the right tenses? Use your recording to work on your problem areas.
The IELTS Speaking Test – Part 3
PART 3
⏰ 4-5 minutes
Approximately 5 questions
related to section 2's topic
In the final part of the test, the examiner will ask you some more questions. The topics here will always be connected to your Part 2 speech. So, if your talk was about a favourite teacher, your part 3 will probably be all about education in general. (eg. What is the best age for children to start school? What qualities does a good teacher need?) Keep your answers broad here and avoid personal anecdotes. An examiner may interrupt you and change the question if your answer is too personal.
TIP 5: Use what you know
You're not expected to be an expert on any topic but it certainly helps if you've read or heard something about it before. You can always say something like, 'Well, I don't know much about this but I heard a podcast the other day about this topic and the host said that….'
Check out how Jay employed this technique to score band 9 on his test.
TIP 6: Prepare, prepare, prepare!
It goes without saying that the more prepared you are, the more confident you'll feel on test day. Use your exam preparation as an opportunity to build your language and explore a wide range of topics.
Use Google to search for topics you're not familiar with
Read widely. Try nationalgeographic.com, breakingnewsenglish.com, theconversation.com, economist.com
Listen to TED talks and podcasts: ted.com, abc.net.au/radionational, bbc.co.uk/podcasts
Join our daily Live Classes at e2language.com
Book a 1:1 Tutorial with one of our IELTS experts
Confidence and preparation are key when it comes to acing your IELTS Speaking Test. Grab your phone to record yourself and get started now with our full sample test below.
______________________________________________________________________________
Sample IELTS Speaking Test
PART 1
Let's talk about where you're from.
Are you from a small town or a big city?
What can people do for fun there?
Do you think you will live there in the future?
Let's talk about shopping.
Do you enjoy shopping?
What was the last thing you bought for yourself?
Do you prefer small stores or big ones?
Have you ever bought something online?
Let's talk about languages.
How many languages do you speak?
How did you first learn English?
Is reading a good way to learn a language?
Would you like to study another language in the future?
PART 2
Describe a website or app you often use
You should say: What it is, how often you use it, why you use it and explain whether you would recommend it to others.
PART 3
Let's talk about the internet.
Do you think children these days spend too much time online?
How has the internet had a positive impact on education?
Have there been any negative impacts?
How important is it for governments to monitor online activity?
How do you think the internet will affect communication and relationships in the future?
For more IELTS practice questions, tips and methods, sign-up for free at www.e2language.com today!