How does one prepare for the IELTS Reading section?
Picture this, a cold winter's night, you're sitting by the fire with a hot cup of cocoa in one hand and a great book in the other. Reading in this romantic setting is enjoyable and enriching. Now picture this, a cold exam room, you are sweating from nerves and fear, the text you are trying to read doesn't make sense and the words seem jumbled. Reading in this stressful setting is unbearable and unsatisfying. Never fear, this doesn't have to happen to you. There is a way to find a happy medium between the above two examples. All you need to do is prepare yourself and take on some good advice.
Here is some advice.
IELTS Reading Strategy 1
Don't over romanticise, in other words, be realistic. The chances of you understanding every word you read is just as unrealistic as you running into your dream partner, them dropping to the floor and declaring their undying love for you. IELTS texts are full of wonderfully specialised vocabulary. Don't be afraid to skip a difficult word, as long as you get the overall meaning that's what counts. You can practice trying to guess the meaning of unknown words by looking at the overall context of the text and sentence as well as word form- e.g. is it a verb or a noun?
Tip: Build up a vocabulary list
Buy a little book from the $2 shop and name it 'The vocabulary book'. Keep it with you every time you read. Write down words you don't understand and look the meaning up later.
IELTS Reading Strategy 2
This one may come as a surprise… but I suggest you READ! Yes, read in your free time, choose a variety of different reading materials, such as the National Geographic, the New Scientist, the Economist, news online, short stories, etc… And don't forget to invite your new friend 'The vocabulary book'!
IELTS Reading Strategy 3
This one is important. CATEGORIZE. Learning to recognize the type of text you are reading will allow you to answer the question more quickly.
There are four types of IELTS texts:
Analytic texts, which discuss the reasons why something happened, make recommendations or explain a concept.
Descriptive texts, which describe a situation, explain how something is done or categorize something.
Discursive texts, in which different opinions are expressed about an issue.
And narrative texts, which explain a chronological sequence of events.
IELTS Reading Strategy 4
Become a skim champion. Skimming is basically reading quickly, jumping over unimportant or unknown words in order to get a quick overall understanding of what the text is about. You can do this when trying to understand the general idea of a paragraph or to find the answer to a question.
IELTS Reading Strategy 5
Scan. Scanning is useful when you are looking for something specific. You can scan to find the location of answers in the texts by looking out for words, numbers, dates and words beginning with capital letters such as place names.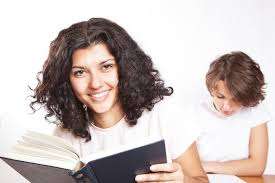 IELTS Reading Strategy 6
Focus exactly on what you are asked to do in 'completion' type questions.
If the question asks you to complete the note 'in the…' and the correct answer is 'evening', just use 'evening' as your answer; note that 'in the evening' would be incorrect
IELTS Reading Strategy 7
Read the IELTS Reading instructions carefully. Don't try to save time by skipping this part. The instructions give you critical information about how many words the answer should be, what exactly you need to do and so on.
IELTS Reading Strategy 8
Learn to identify parallel phrases. These are different ways of expressing the same thing, such as, "I like to read" and "reading is enjoyable". Many questions, e.g. YES NO NOT GIVEN questions and gap fills, test your ability to match up a similar phrase in the task with its equivalent in the text.
IELTS Reading Strategy 9
Manage your time. Each text should take you roughly 20 minutes. Try not to spend too much time on one question. If time is running out, do the gap-fills before answering the easy to guess questions such as YES NO NOT GIVEN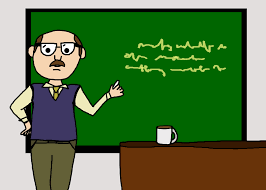 IELTS Reading Strategy 10
Last but not least, check your answers. Once finished, if you have time, go over your answers because sometimes you may have missed something.
When learning to read in another language, studies have shown that we abandon most of the micro-skills we use for reading such as skimming and scanning, and instead, we focus on each and every word. In doing so we become frustrated and therefore the pleasure of reading diminishes.
So my advice is to employ micro-skills and take on the above advice. That way when it's time for you to sit down and take your IELTS test, instead of sweating, you will be smiling.
Written by Michelle Anderson